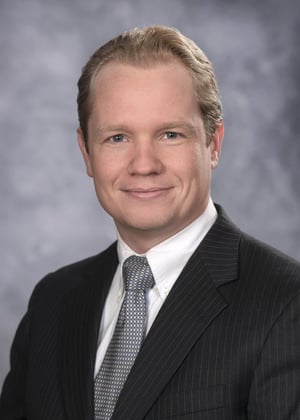 Daniel M. Amiot II adds depth of financial planning experience and fiduciary best practices to Cleveland/Northeastern Ohio region
PRESS RELEASE
Independence, OH – Advance Capital Management, one of the nation's top registered investment advisers (Financial Times), is pleased to announce that as of January 2, Daniel M. Amiot II, AIFA® has joined its team of financial professionals serving the Northeastern Ohio region. His addition further demonstrates the firm's commitment to hiring high-caliber talent to meet the financial needs of employers and individuals in key growth areas of its business.
Amiot joins Advance Capital as a financial adviser/plan analyst, advising families and company retirement plans out of the firm's regional office in Independence. He is an Accredited Investment Fiduciary Analyst®, bringing 10 years of experience in the financial and retirement plan industry. Prior to joining Advance Capital, he was a Lead Advisor & Retirement Plan Analyst at Cornerstone Capital Advisors in Uniontown, OH.
He is the second new adviser to join Advance Capital's Ohio office in the past two years. In 2016, the firm hired Dave Forshew, an Accredited Investment Fiduciary® designee and Professional Plan Consultant™.
"We've experienced a lot of change in the financial services industry and Advance Capital Management is dedicated to staying on the cutting edge", said Joseph Theisen, chief executive officer of Advance Capital Management. "With the addition of Dave in 2016 and now Dan, we have a solid foundation for our Retirement Plan Services division as well as our personal financial planning service offering. Dan's expertise in fiduciary best practices and process management will be felt throughout the firm, both with our individual and corporate retirement plan clients."
Daniel Amiot can be reached at the Advance Capital Management office in Independence at Crowne Centre 5005 Rockside Rd., Ste 215, Independence, OH 44131, (216) 520-1437 or damiot@acadviser.com.