4 Social Security Mistakes to Avoid If You're Married
September 14th, 2023 | 2 min. read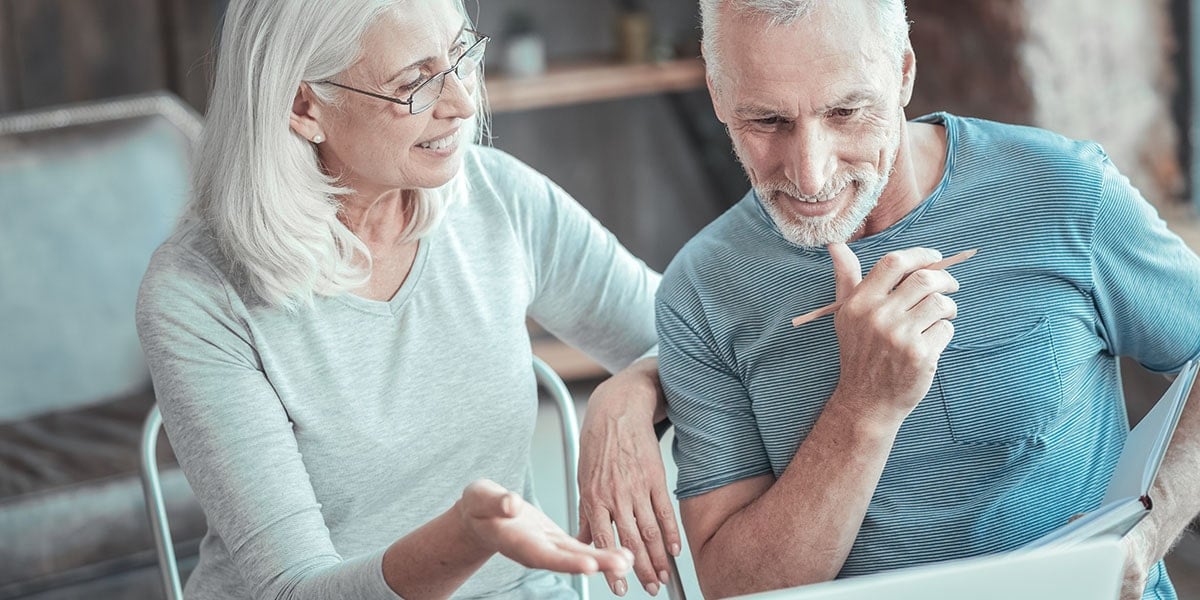 Social Security provides a vital source of retirement income for nearly everyone. For married couples, it also presents a unique set of challenges and opportunities.
At Advance Capital Management, we take a comprehensive approach to help married couples effectively use all their assets to create an income stream that can meet their retirement needs and goals. You can learn more with a free consultation.
To help you and your spouse better understand your options, I will cover some common Social Security mistakes to avoid when planning for retirement. By sidestepping these pitfalls, you can select an appropriate Social Security strategy that can help ensure financial security in your golden years.
Mistake #1: Failing to Coordinate Benefits
One significant advantage of being married is having two Social Security benefits to work with. This means that a couple can optimize their benefits by carefully planning when each spouse claims their benefits. Unless it makes sense for your retirement plan, avoid the mistake of both spouses simply claiming benefits as soon as you become eligible. This can significantly reduce your overall income during retirement.
Instead, consider factors like your respective benefit amounts, ages, needs and other assets to determine the optimal claiming strategy. Sometimes, it's best for one spouse to delay benefits to increase their monthly payout while the other claims earlier, providing immediate financial support.
Mistake #2: Overlooking the Spousal Benefit
Many couples are unaware of the spousal benefit option within Social Security. A spouse who has a lower earning history can claim a spousal benefit up to 50% of the higher-earning spouse's full retirement benefit, provided they meet certain criteria. This can be a valuable strategy, especially if the lower-earning spouse doesn't have a substantial Social Security benefit of their own. By taking advantage of this option, you can increase your combined household income during retirement.
Mistake #3: Ignoring Survivor Benefits
Another critical aspect of Social Security planning for married couples is considering survivor benefits. When one spouse passes away, the surviving spouse may be able to receive survivor benefits based on the deceased spouse's earnings record. Some couples may want to delay the higher-earning spouse's claim for as long as possible, as it can result in a higher survivor benefit for the surviving spouse, ensuring greater financial security in case of an untimely loss.
Mistake #4: Failing to Reevaluate Your Plan
Life is full of changes, and your Social Security strategy should adapt to these changes as well. Marriage, divorce, remarriage, the birth of children and changes in your financial situation can all impact the best Social Security claiming strategy for you and your spouse (or former spouse). For instance, if you get divorced, it's still possible to receive spousal or survivor benefits based on your ex-spouse's work record, provided you had been married to that individual for at least 10 years and have not remarried.
Therefore, regularly reassess your plan and consult with a financial adviser to make sure that you are always making informed decisions regarding your Social Security benefits.
Bottom line
Navigating Social Security benefits as a married couple nearing retirement can be complex. However, by avoiding these common mistakes and seeking professional advice, you can work toward maximizing your retirement income and securing your financial future together.
Remember that the right Social Security strategy can make a significant difference in your retirement income, so invest the time and effort to make the best choices for you and your spouse. You can start by scheduling a brief call with an Advance Capital Management financial adviser today to discuss your Social Security options.
What Social Security strategy is best for you? Download our free Guide to Social Security Benefits to explore your options.
Jared provides comprehensive wealth management strategies to help people optimize their financial lives. As a financial adviser, he works closely with clients to make smart decisions that can help them reach their financial goals. He is a CERTIFIED FINANCIAL PLANNER™ professional.