Is Long-Term Care Insurance Right for You? Factors to Help You Decide
June 28th, 2023 | 5 min. read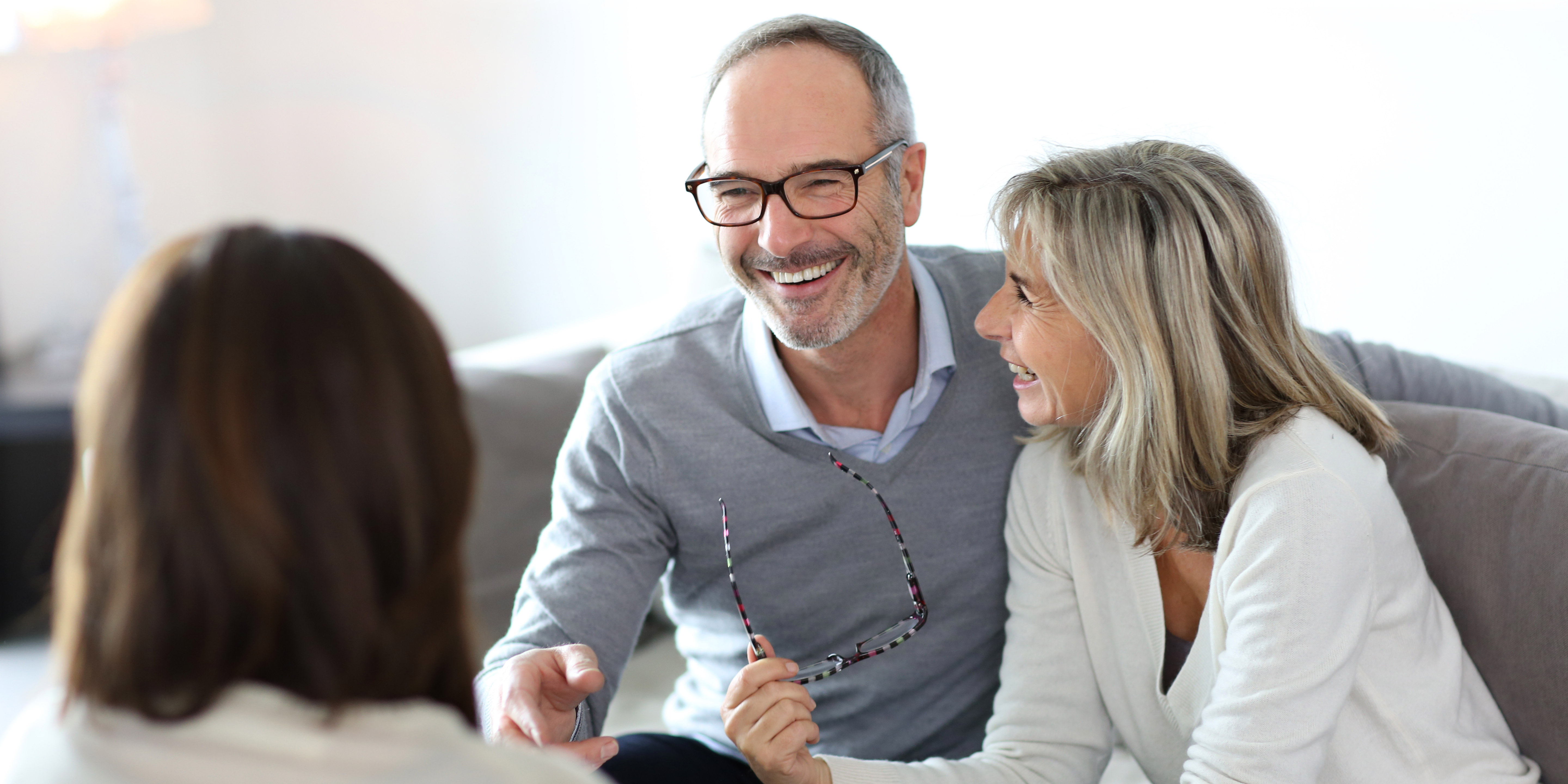 The decision to purchase long-term care insurance is not just about safeguarding your financial well-being; it touches upon the vulnerability of our health, the well-being of our loved ones and the uncertainties of the future.
At Advance Capital Management, we know long-term care is a vital component of comprehensive financial planning, as most Americans age 65 and older will need some type of long-term care during their lifetime. There are a variety of ways to cover the costs of long-term care, but no single way that's right for everyone.
Long-term care insurance may help you pay for assistance with daily activities like eating or getting dressed, so you can enjoy your retirement with independence and peace of mind. However, there are many factors to consider first.
In this article, we delve into the essentials of traditional long-term care insurance, exploring how it works, addressing common concerns and providing guidance to help you make an informed decision.
This article covers the following:
What is long-term care insurance?
How long-term care insurance works
Long-term care insurance costs
What disqualifies you from long-term care insurance?
Pros of long-term care insurance
Cons of long-term care insurance
What is long-term care insurance?
Insurance is one way to hedge against the high cost of long-term care, which could amount to $138,000 for the average American turning 65 today.
When long-term care is needed, a person's assets are better protected by being able to cover more of the costs through the benefits provided by insurance.
Basically, long-term care insurance pays a daily amount, up to a predetermined limit and length of time, for qualified services. Those factors, along with any optional benefits, generally determine the cost of premiums.
Age is another major factor. The average long-term care insurance buyer is age 56, with most policyholders falling in the range of ages 50-69. The older a person is, the more expensive the policy will be.
Typically, those with moderate financial means consider insurance to reduce the risk that long-term care expenses will deplete their financial assets. However, even those with enough wealth to self-fund may still decide to include insurance in their plans as part of an overall risk management strategy.
How long-term care insurance works
Long-term care insurance policies vary greatly depending on the amount of coverage and additional benefits purchased, as well as the profile of the policyholder. Potential buyers should have at least a basic understanding of how policies work to determine what type of policy is appropriate.
Here are some key parts of a policy:
Daily benefit
The maximum daily (sometimes monthly) amount the insurer will pay once you have qualified for benefits.
Elimination ("waiting") period
The number of days required to pass between benefit eligibility and the start of benefits. A 90-day elimination period is the most common. The shorter the elimination period is, the higher the premium will be; the longer the elimination period, the lower the premium will be. This is similar to a deductible.
Benefit period
The number of years that the policy will pay for covered services, if the full daily benefit is used each day. The most popular benefit period is three years.
Inflation provisions
A common optional benefit purchased is inflation coverage. This provision increases a policy's benefit annually at a predetermined rate – often 3-5%. The higher the rate, the higher the benefit's expense. There is an important difference between a simple and a compound inflation adjustment.
A simple inflation adjustment adds the predetermined rate of the original benefit per year and does not compound like actual inflation.
Benefit triggers
How the insurance company decides if you're eligible for benefits to start. Different policies may have different benefit triggers, while some states require certain benefit triggers. The most common way insurers determine eligibility is by an inability to do "activities of daily living" (ADLs).
Most companies use about six ADLs: bathing, continence, dressing, eating, toileting and transferring. Typically, a policy pays benefits when you can't do a certain number of the ADLs, such as two or more of the six.
Long-term care insurance costs
Although so many Americans will need long-term care, few actually sign up for long-term care insurance. Only about 10% of Americans have a policy, in part due to concerns over the complexity and costs involved and the fear of wasting money by never using it.
In 2021, 55-year-olds paid about $102 per month on average for $165,000 in level benefits, according to the American Association for Long-Term Care Insurance.
With long-term care insurance, it doesn't pay to wait. Policies will range in cost based on the amount of coverage and additional benefits purchased, but age plays a significant role. In general, the higher the age at which someone buys a particular policy, the higher the premium.
In some cases, the insurance company can raise rates dramatically, forcing policyholders to let their policy lapse.
It is important to note that rates are less for couples and that they vary widely by state.
A shared benefits rider for couples can be substantially cheaper than buying two separate policies. A joint policy can provide lower costs because it is less likely that two spouses will require expensive care, and because one spouse will often provide care to the other, which reduces the amount of claims on the insurance policy. The risk is that one spouse uses up the available benefits, leaving the other spouse uncovered.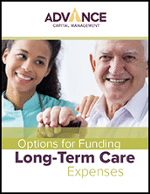 For information on ways to cover the costs of long-term care, download our white paper "Options for Funding Long-Term Care Expenses."
What disqualifies you from long-term care insurance?
Keep in mind each insurance provider has its own underwriting criteria and guidelines, so the specific disqualifications can vary. However, here are some common factors that may disqualify someone from obtaining long-term care insurance:
Pre-existing conditions
If you have certain pre-existing health conditions, such as advanced Alzheimer's disease, Parkinson's disease, or certain forms of cancer, you may be disqualified from obtaining long-term care insurance. Insurers typically assess your health history and current health status to evaluate the risk they would be taking on by providing coverage.
Age
Some insurance companies set age limits for purchasing long-term care insurance. Generally, the younger you are when you apply for coverage, the better your chances of being approved. As you get older, the risk of developing health issues that may require long-term care increases, which can make it harder to secure coverage or result in higher premiums.
Recent hospitalizations or surgeries
If you've had recent hospitalizations or surgeries, especially for serious conditions, insurers may view it as a higher risk and decline coverage. They typically want to see a stable health status before approving a long-term care insurance application.
Disability
If you already have a disability that requires ongoing care, you may face challenges in obtaining long-term care insurance. Insurers assess the level of care needed and the associated costs, which may impact their decision.
Pros of long-term care insurance
Insurance can provide protection and peace of mind, which may be worth the cost alone to some even if coverage is never used. Additional pros include:
Protects policyholders from having to exhaust their assets.
Less responsibility in having to figure out forms of payment for care needs.
Helps avoid using public programs for care.
Won't have to rely on the physical and/or financial support of family and friends.
Can be used as a supplement to self-funding.
Cons of long-term care insurance
Long-term care insurance policies can be expensive and complex, containing many restrictions and limitations.
Those considering a long-term care policy must carefully read the fine print as well as understand the impact of the costs of coverage. Therefore, consider the cons of long-term care insurance, including:
Risk of losing the premiums paid if the policy is not used.
Premiums may rise at any time and terms of a policy are subject to change.
A policy's limitations and restrictions may mean certain needed services are not covered.
Policyholders must wait and may even have to become more incapacitated to be eligible to use their benefit.
Risk that the costs and period of care may exceed the benefit.
Each additional benefit option is an additional fee.
Insurers can deny coverage based on one's health, including pre-existing conditions.
In a joint benefit, risk that one spouse uses up the available benefits.
Buyers must pay for premiums consistently for many years or let it lapse, meaning that money was wasted.
Is long-term care insurance right for you?
People who have a family history of illness and moderate financial means may want to consider purchasing long-term care insurance, preferably at an early age when premiums are lower. For those with little assets and income, insurance may be unaffordable, and it may make less sense to purchase insurance if Medicaid will end up paying for benefits anyway.
Those considering long-term care insurance should shop around, check out the company's history of raising premiums – and, again, read the fine print.
Working with a financial adviser can provide invaluable expertise and guidance in planning for long-term care needs. Consider speaking with an Advance Capital Management adviser who can help assess your financial situation, determine the appropriate coverage and funding strategies, and navigate the complexities of insurance options.
Insurance products and services are offered and sold through individually licensed and appointed insurance agents.
Lara provides comprehensive wealth management strategies to help people optimize their financial lives. Working closely with clients, she incorporates all elements of their lives into personalized financial plans, including investment portfolio advice, tax strategies, college savings and more. She is a CERTIFIED FINANCIAL PLANNER™ professional.