Dying Without a Will Is Bad; Living Without a POA Could Be Worse
May 3rd, 2016 | 3 min. read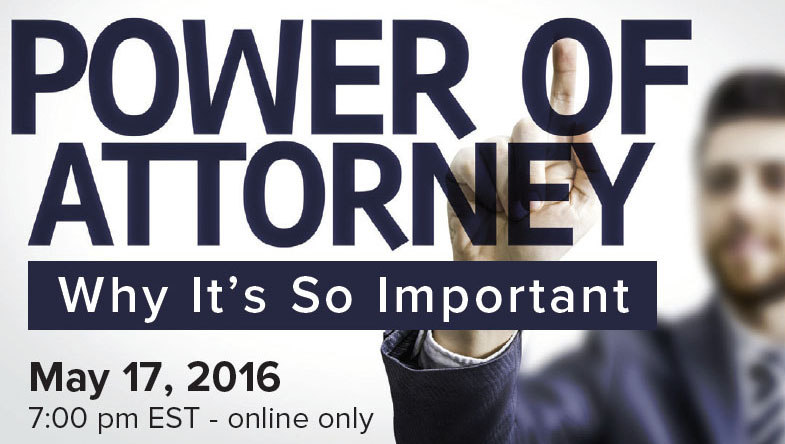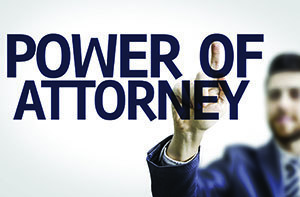 No matter what your level of wealth, estate planning should be an important part of your future. Having a plan in place for when you pass or if you become seriously ill can reduce any confusion or stress for your family as well as ensure that your wishes are followed.
This fact has been a popular topic as of late with the untimely death of Prince, who apparently did not have a will. As people around the world still mourn the iconic musician, they also anxiously wait to see what happens to his famous "vault," a vast collection of unreleased music and videos.
Without a will, however, processing Prince's estate is liable to turn into a messy affair, and it could be years before it is sorted out and new material is released.
Although the lives – and deaths – of celebrities seem far removed from our own, this serves as a good example of the problems that can arise when proper estate-planning documents are not in place.
In addition to not having a will when you die, another serious estate planning mistake is not establishing a power of attorney when you're alive. After all, what happens if you become incapacitated and cannot make decisions?
What is a power of attorney?
Power of attorney (POA) is a written document that allows you to designate someone to act on your behalf, either immediately or upon your incapacity. Even after signing a POA, however, you can change or cancel it.
A POA can be used to address a variety of specific situations. Most people have a basic understanding of a POA as it relates to health care. A durable medical power of attorney allows your designee to make medical decisions on your behalf. ("Durable" means that it remains in effect even as you are incapacitated.)
Another situation where it's important to have a POA is your finances. A durable financial power of attorney gives someone the legal authority to make financial decisions for you if you are unable to. A financial POA can help manage your assets in the event you are unable to properly handle them yourself.
Why is a power of attorney so important?
The chance of becoming incapacitated may be greater than you realize. As life expectancies have increased, so has the number of people living with diseases that affect their cognitive functions.
An estimated 5.2 million Americans age 65 and older are living with Alzheimer's disease, according to the Alzheimer's Association. This number is only going to grow as millions more baby boomers reach their twilight years. By 2050, the number of cases is projected to nearly triple, up to 13.8 million, if a medical breakthrough to prevent or cure the disease is not found.
Without a power of attorney in place, you could place a burden on your family and expose yourself to financial abuse if you start suffering from a diminished capacity.
Stressful burden on your family
In the event a power of attorney is not named, the Probate Court may have to get involved to appoint a conservator to handle your affairs. The probate process can be a time-consuming, expensive and stressful experience for your family.
In addition, your family will have to deliberate what they think you would have wanted. Any disagreements could lead to ill will and legal action between family members. (A famous example is the Terri Schiavo case, where a woman's husband and parents fought over ending her life support as she was in an irreversible vegetative state.)
A POA can make sure your specific wishes for yourself, your family and your assets are fulfilled.
Financial abuse
Studies have shown the ability to make financial decisions is one of the first skills to decline in people who begin to suffer from cognitive impairment. As your financial skills decline, you become more vulnerable to financial abuse.
A Consumer's Digest study estimated that annually in the U.S. there are around 5 million cases of financial fraud committed against seniors. And, new technology, from social media profiles to dating websites, has provided criminals additional means to target seniors online.
A durable financial power of attorney, who may access your financial information, could help monitor your finances and decrease the chances of you becoming a victim of financial exploitation or scams.
The inability to make decisions is something most people likely would rather not think about. But, the only way to avoid or alleviate the consequences is to plan ahead, which gets harder as you age. That's why a power of attorney should be part of your estate plans when you're still healthy. Don't think of it as losing independence, but rather as adding protection for you and your loved ones.
Learn more about what a power of attorney by watching a replay of our webinar, POWER OF ATTORNEY: WHY IT'S SO IMPORTANT, presented by estate attorney Matthew Ferrara: