Long-Term Care Insurance: What to Consider
March 30th, 2016 | 4 min. read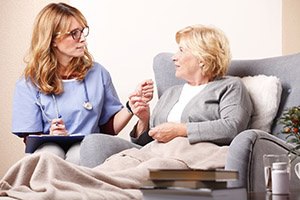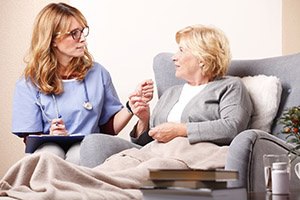 A significant amount of your retirement savings will likely go toward just keeping you healthy enough to enjoy retirement. According to the Employee Benefit Retirement Institute, a man needs $116,000 while a woman needs $131,000 to cover 90% of their health care costs in retirement.

Long-term care, such as treatment in a nursing or assisted living facility, is one of the most expensive health care expenses retirees face. The federal government estimates that nearly 70% of Americans who reach age 65 will likely need long-term care at some point in their lives.

Unfortunately, long-term nursing home or home care is not covered by Medicare. It only pays for short stays in facilities to help recover from hospitalization. To ease the financial burden of in-home or nursing home care that now can top $90,000 a year, many people purchase long-term care insurance.

However, the decision to purchase long-term care insurance is a personal one, making it a difficult choice. You have to take into consideration your current and future health and finances. You have to weigh the probabilities that you'll ever need it as well as the type of care you'll need and for how long. Then there's the risk that your premium is raised beyond affordability or your coverage is reduced.

To help with your decision, here are some important considerations to keep in mind when thinking about long-term care insurance.
Income
Wealthy people who have built sizable nest eggs probably do not need long-term care insurance. They can reasonably cover the costs of long-term care on their own. Nonetheless, if you're in this group, you should meet with your financial adviser to discuss what impact long-term care costs may have on your savings and investments.
Low-income individuals may be able to rely on Medicaid, which does cover long-term care. The drawback is that you must use up most of your assets before you become eligible for Medicaid.
If you find yourself in neither category, you'll likely want to take a look at long-term care policies available and consider how they may fit into your retirement plan.
Premiums
How well do the premiums fit into your budget, both before and in retirement?
Consider that a 55-year-old woman can pay as much as $4,406 a year for insurance with inflation protection, according to the American Association for Long-term Care Insurance (AALTCI). The same insurance for a man of the same age can be as high as $2,309. Premiums are higher for women because they live longer and are more likely to need long-term care.
Even more important is the potential cost of rising premiums. You may be able to afford insurance today, but what if the premium rises by 50%? Or even more than 100%?
A study by the Center for Retirement Research at Boston College found that rising premiums are likely contributing to many seniors letting their policies lapse. About a third of those with long-term care insurance at age 65 drop their policies – often just before they needed it.
An increase in your premium can leave you with a very tough decision. Do you continue to pay the higher premium, even though it means less income for other retirement needs? Or, do you cut your losses and let your policy lapse? If you suddenly can't afford your policy, consider reducing your benefits to lower your premium. It may leave you with less coverage than you want, but you won't be completely unprotected, nor will you have allocated all that money to a policy for nothing.
Your age and health
In addition to the type of coverage you buy, your age and health affects your premium. People commonly purchase coverage sometime in their 50s. A younger policyholder can expect to pay a lower premium, but will also pay many more payments over time. Older adults, on the other hand, will have higher premiums and may not even qualify, depending on their health.
Additionally, your health and family history can help you determine the likelihood you'll need long-term care. Find out if any relatives have suffered from such debilitating diseases as dementia or Alzheimer's.
Further, make an effort to exercise and live a healthy lifestyle to help manage your future health care costs. A study published in the journal Health Affairs found that an obese person's medical costs are about 42% higher than a person of normal weight. Before you decide to purchase protection, you may want to first look toward prevention.
Marital status
A long-term care insurance policy can make a lot of sense for couples. One spouse is always able to take care of the other. But, what happens to the surviving spouse if treatment for the sick spouse diminishes all of their savings? One option is a shared long-term care insurance policy. This provides both spouses a set amount of years of coverage, but one spouse can use up all of them if needed. If one spouse does use up all of the policy, the other may then be able to qualify for Medicaid.
Single women may benefit from long-term care insurance the most. According to the AALTCI, more than 70% of nursing home residents, over three-fourths of assisted living community residents and around two-thirds of home care recipients are women. As stated above, women have longer life expectancies and have higher rates of afflictions that require long-term care.
What to look for when shopping
If you think long-term care insurance makes sense for you, here are some things to look for when shopping for a policy:
Waiting period – How long must you wait before coverage kicks in? 90 days is typical.
Services covered – What type of facilities, programs and services are covered in your policy?
Maximum daily payout – What is the limit for daily care for different services?
Maximum lifetime payout – How many years of care are covered? Or, what is the maximum dollar amount of benefits?
Benefit triggers – What capacities must you lose before you can start receiving benefits? Commonly, companies require you to need assistance with two or three daily activities, such as eating, bathing and walking.
Inflation rider – Will your policy adjust with inflation as care becomes more expensive? Note that an inflation rider will increase your premium.
Health of the provider – Is there a risk the company may go bankrupt? Does the company have a history of hiking premiums?
When it comes to long-term care insurance, there is no easy answer for everyone. Unfortunately, you may not know that you've made the right choice until after the fact. Because of the cost and plethora of things to consider, it's important to understand the impact it can have on your retirement. Meet with your financial adviser to discuss what makes the most sense for you.