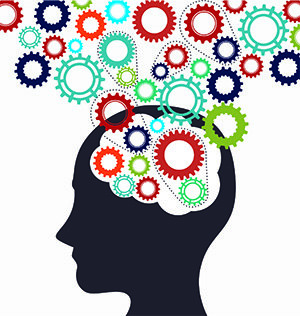 Behavioral finance, or economics, studies the effects of psychology in the economic decision-making processes of individuals. Based on research in this field, it turns out people aren't as rational as they think. Certain mental biases cause people to make financial decisions that might not be in their best interests. That includes everything from how people shop to how they save – or don't – for retirement.
Now, that may sound like a pretty pessimistic thing to learn about human nature.
But, behavioral economist and bestselling author Dan Ariely, in his popular 2008 Ted Talk, explains there is a silver lining:
"When it comes to building the physical world, we kind of understand our limitations. We build steps…We understand our limitations and we build around them. But for some reason, when it comes to the mental world, when we design things like healthcare and retirement and stock markets, we somehow forget the idea that we are limited. I think that if we understood our cognitive limitations in the same way we understand our physical limitations, even though they don't stare us in the face the same way, we could design a better world."
In other words, we can create systems and tools to override the mental biases that are seemingly hardwired into our brains.
To help us learn more, we invited Robert Schmidt, researcher and director of the Brandes Institute, to our headquarters for a special presentation on behavioral finance titled, "Training the Investor Brain." He discussed some of the mental biases that affect us when making financial decisions, as well as shared tools and tactics that you can use to make better judgments more consistently.
You can watch a recorded version here: