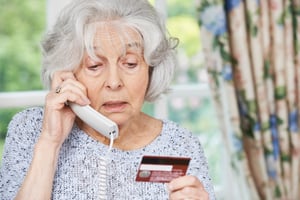 These days, it really pays to keep a close eye on your money.
Financial fraud is a big "industry." Consumers lost more than $16 billion to fraud and identity theft in 2016. In all, some 15.4 million consumers found themselves victims of various online, phone and even mail scams.
You aren't helpless. By taking the appropriate measures, you can prevent criminals from gaining access to your money and your identity. Download our printable list of the top steps you can take to avoid financial fraud and scams. Click the image below.