Finding a Financial Adviser in Illinois
September 26th, 2018 | 4 min. read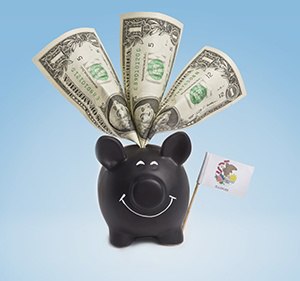 Advance Capital has several offices in the Midwest, including one in the Land of Lincoln. As a fee-only financial adviser in Naperville, Illinois, we know what it takes to find a trusted adviser in the Chicagoland area and beyond.
So, how do you find a financial adviser in Illinois? That's a question many Illinoisians are probably asking themselves. A survey from Northwestern Mutual found that 68% of U.S. adults do not receive professional financial advice. That's the equivalent of 8.7 million people without a financial adviser in Illinois alone.
Perhaps that's not too surprising considering the survey also found that 45% of respondents said they don't know where to turn for financial help. What is surprising is that only 41% of those who have a financial adviser say they receive tailored attention.
We pride ourselves as being an all-inclusive fee-only financial adviser in Illinois. That means not only will we help you invest your retirement savings but also guide you through major financial decisions, such as buying a home, saving for college, claiming Social Security, giving to charity, and creating an estate plan.
But, if you want to exercise due diligence and shop around, here are tips to help you find a trustworthy and attentive financial adviser in Illinois.
Shop Local
These days, it's easy to hire a financial adviser without a face-to-face meeting or even a phone conversation. More and more companies offer digital financial services. Simply input your financial information through a website and a computer algorithm spits out investment recommendations and automatically manages your portfolio.
The advantage of so-called "robo-adviser" services is that they typically cost less than a human financial adviser. But, you get what you pay for, which is less help with your financial and retirement planning needs. Nor do you get the personal connection that often proves important during difficult financial situations. A computer can trade a stock for you but not empathetically create a financial plan for using your savings to help an aging parent pay for elder care.
That's why more investors prefer human advice over digital advice, according to a Wells Fargo/Gallup survey. Even tech-savvy young adults who grew up with the internet would rather have a human adviser. The National Association of Plan Advisors found that 69% of Millennials believe a human adviser would generate a better return on their investments than a robo-adviser.
Of course, working with a human financial adviser means finding a local adviser. First, ask many trusted people, such as friends or family, for recommendations on who they use. Ask them why they like their adviser.
Ironically, the quickest way is to use a search engine. For example, type in "fee-only adviser in Naperville, Illinois", for those directly in your town. You can broaden your results by typing in "fee-only financial adviser in metro Chicago" or "Illinois".
Choose a Fiduciary
Anyone may call themselves a financial adviser, financial planner, wealth manager or just about any other title. This can make it difficult to determine how well you can trust someone with your money. Not all advisers are what is called a fiduciary, which means those providing financial services are legally obligated to act in the best interests of their clients.
Registered investment advisors ("RIAs") are regulated under the Investment Advisers Act of 1940, which binds them to the fiduciary standard. It is a higher standard than the "suitability" standard that is followed by registered representatives, such as stockbrokers.
Therefore, you should be aware that the advice you receive from one adviser to the next can differ depending on how they are registered.
Ask How an Adviser Is Compensated
There are a wide variety of ways a financial professional can be paid. What you're looking for is an explanation of all the fees and expenses associated with the services and investments he or she recommends.
Some advisers will charge commissions for the investments they sell, with no obligation to sell only products that are right for you. Other advisers, such as Advance Capital, are fee-only advisers. They charge a flat fee, an hourly rate or a percentage of assets.
We charge a small percentage of your assets. Our fee is 1% or less based on the size of your assets, and it includes both financial planning and investment management services. For a $500,000 investment portfolio, for example, our management fee would be 0.90%. Compare that to the average industry fee of 1.05%, according to AdvisoryHQ.com. That's a potential savings of $750 per year. According to Investopedia, the average fee charged by major brokerage firms is 1.42%, which translates to a savings of $2,600 per year with Advance Capital.
Look for Credentials
The financial industry is drowning in an alphabet soup of credentials. It's hard for those searching for a financial adviser to know which are legitimate. When it comes to financial planning help though, one credential arguably stands out. CERTIFIED FINANCIAL PLANNER™, or CFP®, is regarded as a kind of gold standard in the financial-advisory profession. Advisers who've earned this designation have a proven level of knowledge and experience within financial planning and investing.
To earn the CFP® designation, candidates have to go through a rigorous testing and evaluation process. They must demonstrate expertise on everything from the tax code to Social Security benefits and estate planning. Candidates also must meet certain education and experience requirements, as well as pass a background check. Further, CFP® professionals must complete 30 hours of continued education every two years to retain the designation. All of which helps explain why only around 20% of financial advisers have achieved CERTIFIED FINANCIAL PLANNER™ certification.
Perform a Background Check
If your adviser has any rulings against him or her, it's important to know what they are. You can search through government websites such as the Securities and Exchange Commission's Central Registration Depository and the Financial Industry Regulatory Authority's BrokerCheck. Simply type the adviser's name in the search field and you'll find any past disciplinary action, registrations or licenses and educational and career histories.
Hiring a financial adviser is one of the biggest steps you can take. It's a step that can really payoff. Consider that those who work with an adviser to implement a financial plan have on average more than four times as much in retirement savings, according to a retirement study by HSBC Group.
If you're looking to hire a fee-only financial adviser in Naperville or one that works with clients throughout Chicagoland and Illinois, contact us for a financial plan for no cost and no obligation. You can find our Naperville office contact information here. Or, you can get started on your plan right now by clicking the button below.