How to Survive the Next Market Downturn
December 3rd, 2015 | 1 min. read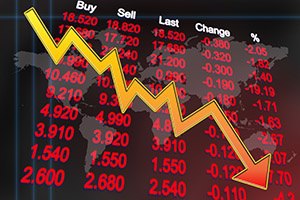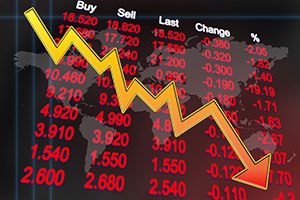 After a long period of positive returns, it's easy to get caught off-guard when the market experiences a correction. During such periods of extreme market volatility, you may be wondering what to do.
For investors with a properly diversified investment strategy, the answer is likely nothing. Often the best plan of action is to just stick with your current investment plan. While doing nothing may sound hard to stomach, especially if you're near or in retirement, it can be right thing for your long-term financial health.
Here are three things to remember from our white paper, How to Survive a Market Downturn, that can help you stay calm when markets get choppy:
Stock market volatility and periodic corrections are normal
Here's a little perspective. In the short term, the stock market is usually volatile. For example, the average intra-year decline for the S&P 500 over the last 35 years has been 14.2%. But, the stock market throughout its history has always recovered.
Diversification can help reduce risk
Portfolio diversification – holding investments that behave independently of the stock market – spreads your risk. It can help cushion the fall during market turbulence. Additionally, a portfolio made up of many asset classes can offer a better chance at participating in positive market returns when the stock market recovers.
Investing is for the long term
You're likely investing for future financial goals, so it makes sense to focus on the long term. While investment returns frequently change in short periods of time, they are generally predictable and stable over longer periods. That means you can choose an asset allocation strategy that has the potential to generate the returns you need to reach your long-term financial goals – as long as it aligns with your tolerance for risk.
For a more detailed look on how to get through any unexpected turbulence ahead, read our white paper: How to Survive a Market Downturn.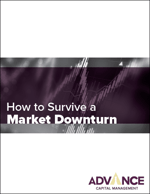 Asset allocation and diversification do not guarantee a profit or protect against a loss.