Investing Tips to Give to Young Investors
February 2nd, 2017 | 2 min. read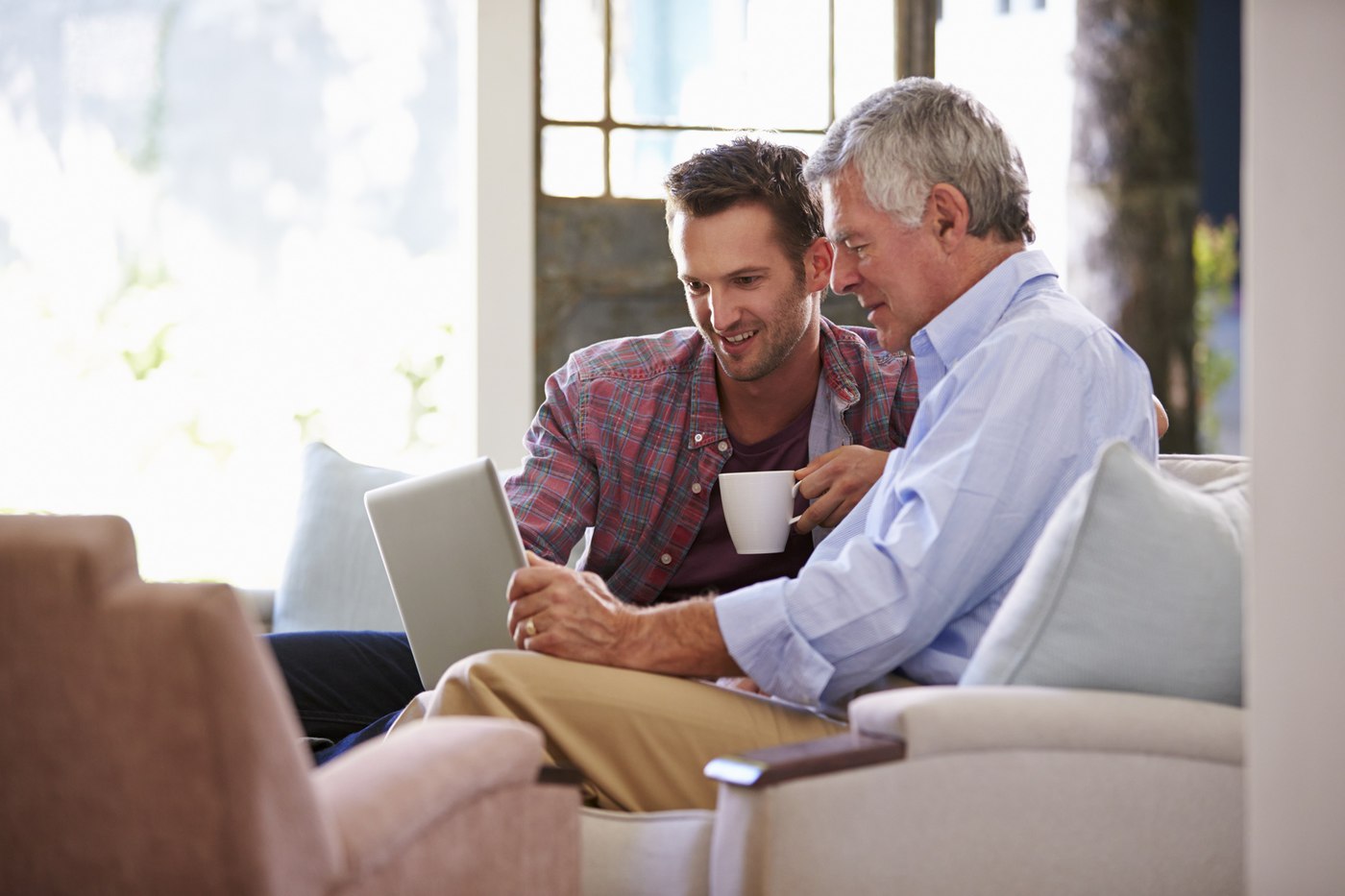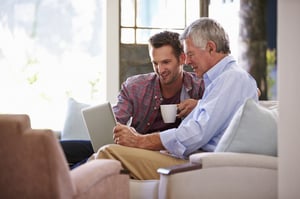 Benjamin Franklin once said: "An investment in knowledge pays the best interest." After a long career with experience making big financial decisions, you've likely accrued a wealth of knowledge. You can certainly help a young investor, such as your children, by passing on that wealth.
As young adults get married and start families, their financial needs often become bigger and more complex. For instance, raising a child costs $233,610, according to a report by U.S. Department of Agriculture.
To help the young investors in your life make smart financial decisions like an experienced investor such as yourself, consider passing on these investing tips.
Invest aggressively
Whereas, you're generally trying to preserve the wealth you've generated over the years, a young person, couple or family is on the other side of the spectrum. To them, growth is more important. Therefore, young investors should invest more aggressively than you, which means allocating a greater portion of their portfolio to stocks.
Since they have a longer time horizon – that is, many years before they stop working – they also have more time to make up potential losses. Still, they should maintain a diversified portfolio to help cushion some of the fall during a market downturn and to position themselves for more opportunities for growth.
Consider the Roth
Putting away retirement money in a Roth IRA or Roth 401(k) account can be advantageous to younger investors, if they are eligible. People are typically in a lower tax bracket when they are younger than they will be later in life. Therefore, the tax structure of a Roth account – after-tax contributions and tax-free withdrawals – will provide a better tax benefit.
Take advantage of compounding
Saving as much as possible, as early as possible may sound like a tired cliché to a young investor. But, it's important to emphasize the staggering power of compounding interest – the earnings earned on your earnings.
In the chart below, you can see the significant difference depending on when someone starts saving and how much they save each month (assuming a retirement age of 65 and 7% annual return).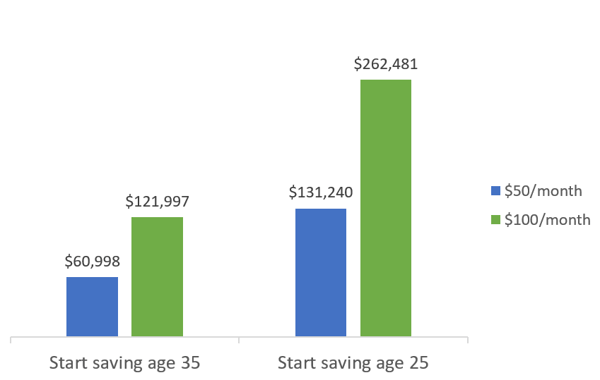 Save at least to get the full employer match
Ideally, you should save enough money in your retirement account as allowed by the IRS ($18,000 in a 401(k) and $5,500 in an IRA for 2017). But, at the very least, you should save enough to get the full match from your employer, if available. After all, that is free money.
Start a 529 plan on day one
Young investors who consider funding their child's college as a goal should begin saving in a 529 plan as soon as the child is born. (The same goes for grandparents.) Putting away $100 month will result in more than $43,000 by the time the child turns 18 (assuming a 7% annual rate of return). They can sign up for automatic contributions right from their checking accounts.
Ultimately, the best way to help someone understand investing – or anything, for that matter – is to involve him or her in your own investment decisions. For example, bring a young investor along to your next meeting with your financial adviser. As Franklin also said, "Tell me and I forget, teach me and I may remember, involve me and I learn."
LEARN MORE
Speak with an Advance Capital adviser who can help create a comprehensive financial plan for all your financial goals – no cost, no obligation. Fill out the contact form or call 800-345-4783.
Read these related articles: