Financial Considerations for Older Adults Returning to College
September 15th, 2016 | 3 min. read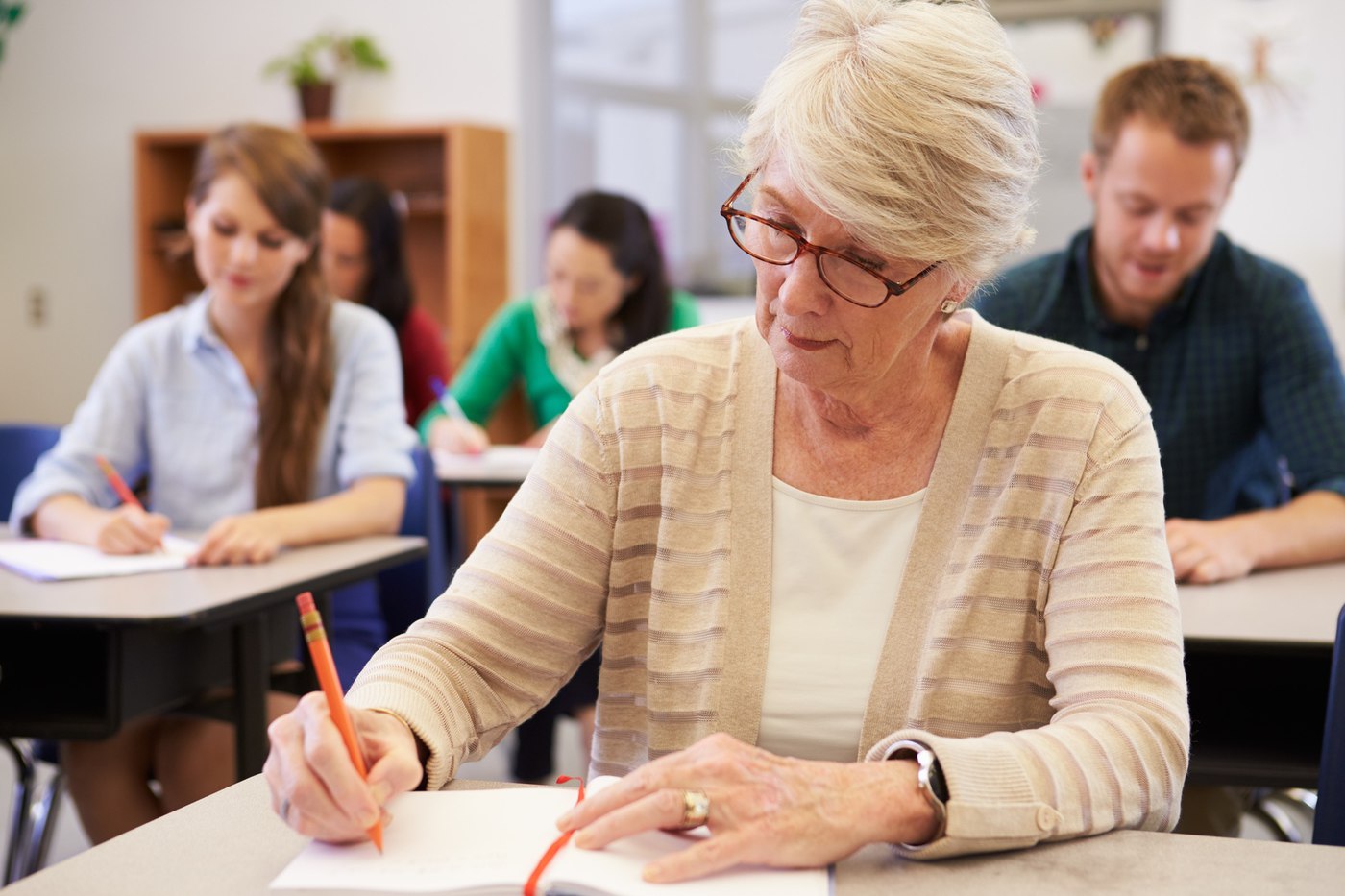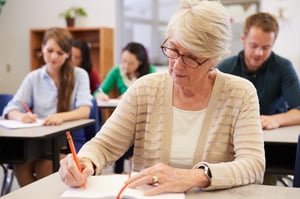 There are several potential benefits for older adults returning to college. It can help broaden your skill set and improve your job prospects. It can provide greater personal satisfaction if you study something that you love. And, it may improve your mental health.

A study published by the American Psychological Association suggests older adults who take college courses can increase their cognitive capacity and possibly reduce their risk for developing Alzheimer's disease or other forms of dementia.

So, it shouldn't be surprising to find out around 4 million Americans ages 35 and older are enrolled in degree programs, according to the National Center for Education Statistics.

However, the biggest challenge for older adults returning to college may not be what's in the textbooks but deciding whether it makes sense or not to go back to school. Your responsibilities – job, children, house, etc. – are greater than an average college freshman. Additionally, being in or closer to retirement means you are less able to take on student debt.

That's where a customized financial plan can help. The last thing you want to do is tap your retirement assets to pay for your continuing education. A financial plan can help you avoid costly mistakes, pay for college expenses as smartly as possible and manage the potential consequences of having to work longer.

Is it a good return on your investment?

For some older adults, returning to college may not make financial sense. Study up on these important financial considerations to help you decide.

Earning a degree is no guarantee for higher pay, or even a job at all. It can heavily depend on your field of study.

For example, graduates with a bachelor's degree in petroleum engineering have a median entry-level salary of $101,000. Compare that to early childhood education degree recipients who start with salaries around $30,300.

Ideally, you would like to land in a position that affords you the ability to repay any financial college obligations as soon as possible.

However, this shouldn't necessarily dissuade from pursuing the degree of your choice. It should at least factor into where you decide to enroll. It may make more sense to enroll in a community college or take online courses.
What ways can you pay for college?
As an older adult, you actually have the same financial aid opportunities as a recent high school graduate. There is no age limit for college financial aid. You may also have additional financial resources younger students don't have. Visit the financial aid office of your institution to learn what grants and scholarships are available.
Free Application for Federal Student Aid (FAFSA) – Look to the government as lender of first resort before exploring private lenders, which are generally more expensive. You may already have experience filling out the FAFSA form with a child. You can submit your own application in the same way.
Stafford and Plus loans, which are the most common federal aid, are available to you. So are Pell and Supplemental Education Opportunity grants, if you do not already have a bachelor's degree. However, you don't qualify for the Parent Plus loan if you attend school as an undergrad. Keep in mind you typically have to be enrolled at least half time at an academic institution in order to receive federal financial aid.
Scholarships – There are a wide variety of scholarship programs – some even specifically for older students. Use sites such as StudentScholarshipSearch.com and Fastweb.com to search for scholarships related to your field and/or attributes, including race and age.
Tax breaks – The American Opportunity Tax Credit is an annual credit of up $2,500 for eligible students for the first four years of college. Another credit is the Lifetime Learning Tax Credit, which can be worth up $2,000 per year. Unfortunately, you cannot receive both in the same year. However, you can deduct your student loan interest if your income is below a certain amount.
529 plan – If you have opened 529 plans for any of your grandchildren and there is money left over, you can change the beneficiary to yourself and use that money for your own education expenses.
Employer-provided educational assistance – Many companies offer tuition reimbursement as a way to attract and retain top talent. Find out if your employer is one of them. Or, if it operates any employee training programs that could help you advance your career or move to a more desired position.
What sacrifices might you have to make?
Once you take into account the expenses and time involved with going back to school, you will likely have to adjust your budget. You won't have to survive off of ramen noodles or cold pizza, but you may have to reduce expenses if you decide to work less or take a full work hiatus.
Remember, if you need federal student aid, you have to take a certain amount of college credits to be eligible.
Also, consider the potential need to delay retirement if you take an extended break from working. As a full-time or part-time student you'll likely earn a lower income or none at all, which hinders your ability to save for retirement. You may have to work longer to make up the lost savings as well as to pay off any student debt.
Are you fully committed?
Older adults returning to college can't make a halfhearted attempt. You may find many reasons to quit, from financial challenges to conflicts with your work and home life. But, giving up can be very costly. If you quit, you may end up with all the student debt, but without the college degree to show for it.
When it comes to going back to college later in life, it's best to do your homework.