One of Barron's Best RIAs – What Makes a Top Adviser?
September 17th, 2020 | 2 min. read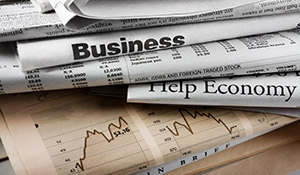 Last week, Advance Capital Management was named to the Barron's list of America's Best RIAs.
We consider it a tremendous accolade. Not only because Barron's is one of the most well-regarded financial publications in the industry. But the selection process is very thorough, taking into consideration much more than just the amount of money each firm manages. The methodology is comprised of detailed metrics, such as technology spending, staff diversity and succession planning.
These data points are indicative of a successful firm. However, they don't tell the whole story.
So, what makes for a top adviser? Each financial firm has their own definitions.
Here's ours:
Clients' best interest ALWAYS comes first
Clients come to us with questions about their personal financial situations. Our mission is to provide objective financial and investment advice that is in their best interest to answer those questions.
As a registered investment advisor (RIA), we are regulated under the fiduciary, or "trust," standard – the highest legal standard.
Essentially, fiduciary advisers are required by law to serve the client's best interest and act in utmost good faith at all times. All while avoiding conflicts of interest when possible and fully disclosing and mitigating any potential conflicts.
It is important to note that not all financial advisers are fiduciaries. Non-fiduciary financial advisers may recommend certain investment products, even if they may not be appropriate for your overall financial goals.
Follow a low-cost approach
The math is simple: the less you pay in investment costs, the more of your portfolio's return you keep.
While you can't control where markets will go, you can control the costs you pay for the ride.
That's why we strive to create the best investment value at the lowest cost to help people meet their needs. Throughout our investment process, we are conscious of costs. And, unlike many other firms, we offer the benefits of both financial planning and investment management for one competitive advisory fee.
Comprehensive financial planning
We all have many financial goals and needs. Sometimes they compete with each other, and almost always they change over time. Financial planning, therefore, should be an ongoing process, not a one-time move.
From building a portfolio to claiming Social Security, we help create a comprehensive financial plan so clients can reach goals throughout their financial lives, from the workforce through retirement.
Dedicated one-on-one guidance
When it comes to money, trust is essential. Trust is the product of good relationships.
For some financial advisers, the relationship is between a client and a company name. Whoever answers your call is your adviser for the day.
For us, the relationship is always between a client and one adviser. This dedicated partnership allows us to fully understand the needs, wants, hopes and fears of each client.
Ultimately, a top financial adviser wants to help people achieve a level of financial independence to go for their dreams. Every time we help a person do that is worth more than all the accolades in the world.