New Law Lets You Freeze Credit for Free
September 19th, 2018 | 2 min. read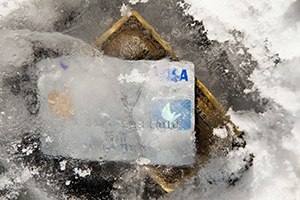 You'll recall one of the biggest financial stories last year was the Equifax security data breach. It was estimated that personal information, such as Social Security numbers, credit card numbers, driver's license numbers, home addresses and birth dates, for over 140 million Americans was exposed.
As a precaution, people were advised to freeze their credit. A credit freeze restricts access to your credit report. This prevents someone from opening credit accounts in your name. When you freeze your credit, you or anyone pretending to be you, will be required to unfreeze your account by providing a PIN given from each credit bureau.
What the New Federal Law Does
Currently, you often have to pay a fee to freeze your credit, depending on state law. However, under a new federal law, as explained in this article by the Federal Trade Commission, you will now be able to get free credit freezes, as well as year-long fraud alerts.
When the new law goes into effect starting September 21, it will be free to freeze and unfreeze your credit in any state in the country. The new law – the Economic Growth, Regulatory Relief, and Consumer Protection Act – also now allows parents to get a credit freeze for children under age 16 in any state for free.
Further, initial fraud alerts will be extended to one year, up from the current period of 90 days. A fraud alert notifies creditors and lenders that you may be at risk of identify theft and to check with you before opening an account in your name.
How to Freeze Your Credit
To freeze your credit, you have to make a request to each of the major credit bureaus:
Equifax: 1-800-349-9960
Experian: 1‑888‑397‑3742
TransUnion: 1-888-909-8872
Innovis: 1-800-540-2505
The process is usually automated and can be completed within a few minutes. You will receive a PIN to use when you want to freeze and unfreeze your credit. Remember to write down your PINs in a secure place.
As life has become increasingly digitized, so has crime. Identity theft has become the fastest-growing crime in the United States, costing Americans nearly twice as much as property crimes. Unfortunately, those nearing or in retirement are valuable targets. A MetLife study found that financial abuse is estimated to cost people older than age 60 nearly $3 billion a year.
Therefore, protecting your identity is a crucial aspect of your financial life. By taking the appropriate measures, you can prevent criminals from gaining access to your money and your identity. Here is a downloadable list of the top steps you can take to avoid financial fraud and scams.