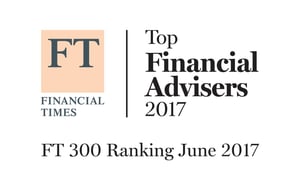 We are honored to announce that Advance Capital Management has been named as one of the Financial Times 300 Top Registered Investment Advisers. The list recognizes top independent RIA firms from across the U.S.
This ranking is merit-based, where firms are selected based on a comprehensive set of metrics developed by the Financial Times in collaboration with Ignites Research, a subsidiary of the FT that provides business intelligence on the investment management industry.
The list is broken down by state, and we're very pleased to be one of only nine Michigan-based firms listed.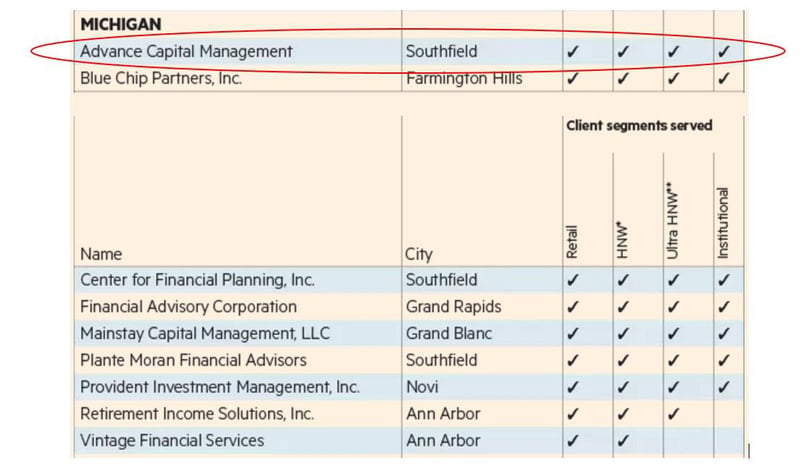 Of course, we provide the same level of service to our clients across the nation, such as those who work with our outstanding advisers based in the firm's Ohio, Illinois and Grand Rapids locations.
Ultimately, recognition as a top financial adviser is the direct result of the tremendous support we've received from our clients over the past 30 years. We are fortunate to have such thoughtful and committed clients, and we are honored to serve them.
It is also the product of our talented, hard-working team, who work to meet our clients' needs and exceed their expectations. Our goal is to provide the best financial services we can to help people realize their hopes and dreams. It's what drives us in everything we do, every day.