How Federal Workers Can Take Advantage of the FERS Social Security Supplement
February 8th, 2022 | 3 min. read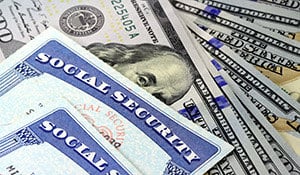 The average age of workers taking voluntary, normal retirement under FERS (Federal Employees Retirement System) is 63. However, there are many federal employees who choose to retire earlier as soon as they gain access to their benefits.
KEY TAKEAWAYS
The FERS Social Security supplement is a retirement payable to federal workers until age 62
It is available to workers who are eligible for unreduced benefits (immediate retirement)
When you claim Social Security depends on more than just your age
The minimum retirement age for FERS is around 55 to 57, depending upon your year of birth. One potential drawback for most workers retiring early is having to wait to become eligible for one of their most important retirement income sources – Social Security. The earliest you can claim Social Security is age 62.
So, what can you do?
Well, the good news for some federal workers is that there's a benefit that helps cover that gap between their early retirement date and Social Security eligibility. This is known as the FERS Social Security supplement.
Here's an overview of the benefit so that you can better determine if an early retirement from the federal workforce makes sense for you.
What is the FERS Social Security supplement?
An important feature of FERS for those choosing to retire before age 62 is the Supplemental Annuity Benefit. This supplement mimics your Social Security retirement benefit and is payable to those who are able to retire on an immediate annuity that is not reduced for age.
To be eligible for unreduced benefits (immediate retirement) you must meet one of the following criteria: reach Minimum Retirement Age ("MRA") (age 55-57, depending upon your year of birth) with 30 years of service; reach age 62 with 5 years of creditable service; or reach age 60 with 20 years of creditable service.
How do you become eligible for the FERS Social Security supplement?
You are eligible for the Supplemental Annuity Benefit if you:
retire voluntarily on an immediate annuity that is not reduced for age;
or reach your MRA and retired involuntarily or voluntarily because of reorganization or reduction in force.
The Supplemental Annuity Benefit is payable until age 62, which is when you become eligible for Social Security retirement benefits. You do not have to claim Social Security at age 62. In fact, taking Social Security early results in a permanent reduction in your benefit. You can receive your full Social Security retirement benefit upon reaching full retirement age, which is from age 66 to 67 for most people working today. Or, you can delay Social Security up to age 70 to receive a larger benefit.
So, it's important to keep in mind that the FERS Social Security supplement ends at age 62 regardless of whether or not you decide to take Social Security retirement benefits or defer them until a later time.
How is the FERS Social Security supplement calculated?
Think of this benefit as if you were age 62 and fully insured for Social Security retirement benefits. Specifically, the benefit is calculated by estimating the Social Security retirement benefit over a 40-year career and then reducing this benefit proportionately by the number of years of FERS service.
For example, if you had 32 years of FERS service, this amount would be divided by 40 as follows:
32/40=.8 or 80%
Therefore, you would receive 80% of your projected Social Security retirement benefit at age 62.
Further, this benefit is subject to an earnings test. Earning income in the form of wages after retirement will reduce the supplement by one dollar for every two dollars over the limit (which changes yearly). Income from the FERS Basic Annuity is NOT included in the test.
Unlike Social Security itself, there is no cost-of-living adjustment on the FERS Social Security supplement.
The bottom line
Anyone who wants to retire from the federal workforce early should take advantage of the FERS Social Security supplement. But there are more things to consider, including what age is most appropriate for you to file for Social Security.
That ultimately depends on your personal situation. Factors such as work earnings, divorce, remarriage, the death of a spouse, disability and more can greatly impact your benefit and claiming strategies. So, consider working with a FERS-experienced financial adviser to help you choose the right claiming strategy based on your personal needs.
Learn more about government retirement benefits, including the FERS basic benefit, the Thrift Savings Plan and other retirement planning steps, by downloading our free, easy-to-understand guidebook, FERS Made Simple: Understanding and Maximizing Your Benefit. (click the button below)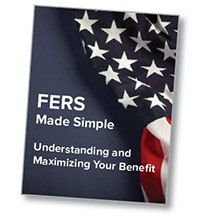 As a financial adviser, Kurt takes a comprehensive approach to help clients work toward their financial goals by providing wealth management tools including retirement planning, investment portfolio advice and tax strategies. He specializes in federal government benefits and is a Chartered Retirement Planning Counselor.