Navigating an AT&T Pension Transfer: What You Need to Know
May 11th, 2023 | 3 min. read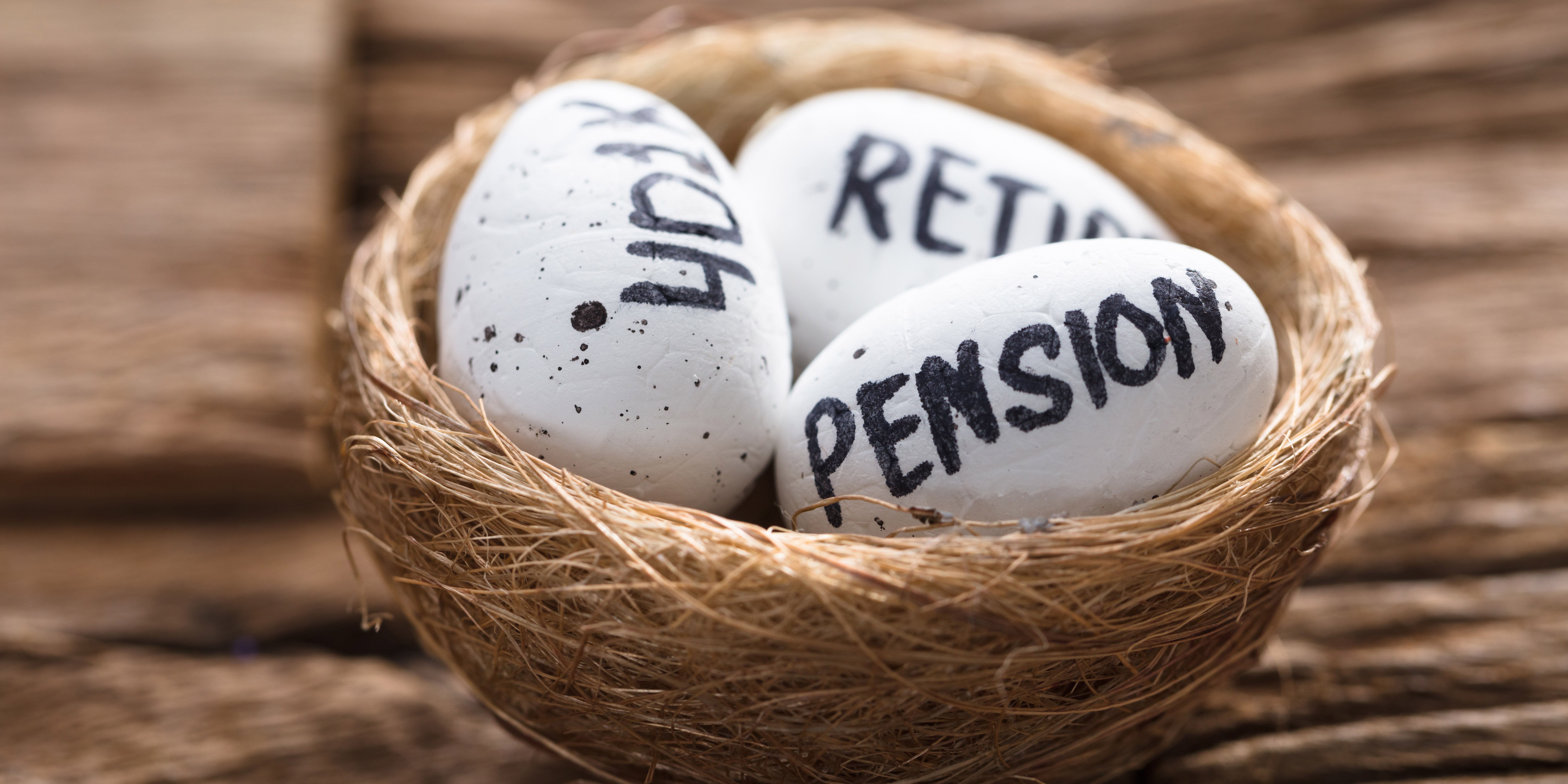 A monthly pension is a guaranteed source of income, but who sends you the check is not guaranteed.
Sometimes companies will transfer pension obligations to a third party to reduce the costs and investment responsibilities of managing the plan.
For example, AT&T announced an agreement with the insurance company Athene to transfer $8.1 billion in pension plan liabilities.
Advance Capital Management has served AT&T employees and retirees since the 1980s, when Ronald Reagan was in office and Bananarama ruled the airwaves. We know the AT&T pension is an important source of retirement income for many retirees to enjoy life and spend less time worrying about outliving their savings.
So, what does it mean for retirees when their pension is transferred?
Well, we can use AT&T's recent pension transfer to explain. Here's what you should know about AT&T's transfer of pension liabilities. If you're impacted, this information can help provide peace of mind about your retirement.
This article covers the following:
Who's impacted by an AT&T pension transfer?
What changes for AT&T retirees?
Why are pension obligations transferred?
Is your pension secure?
Who's impacted by an AT&T pension transfer?
It's common for companies to transfer their entire pension plan or just a portion of their pension obligations to a third party. Typically, when companies transfer a part of their retiree population to insurance companies, they often transfer those who receive below a certain threshold of monthly benefits since most participants have lower amounts based on years of service.
For instance, the current AT&T pension transfer affects about 96,000 retirees who receive certain monthly pension benefits – generally, those who receive an amount less than $2,200 per month. Those who are impacted have been informed by AT&T Benefits. If you're worried about how this impacts your retirement, take advantage of our retirement planning services to get help from an AT&T retirement benefits expert.
What changes for AT&T retirees?
When it comes to transferring pension liabilities, nothing changes other than who handles the payments.
The AT&T pension transfer changes who pays and administers your payments, but it does not affect the amount. Therefore, your monthly payment will be in the same amount and generally paid under the same terms as the benefit you currently receive.
What Advance Capital Management knows is that beginning with the August pension payment, those who are impacted will receive monthly payments from Athene instead of the AT&T Pension Benefit Plan. So you don't need to take any action right now. In July, Athene will send you a welcome kit and ask you to review your personal information. Then, they'll provide instructions on how to make any changes, if needed.
But what if your monthly pension benefit currently includes payments for retiree health coverage or Medicare Part B premiums?
After the switch to Athene, you'll need to start paying for retiree health coverage directly and receive any applicable Medicare Part B reimbursement separately. Simply put, this only impacts how your health coverage is administered – which will be through the AT&T Benefits Center. The AT&T Benefits Center will contact you soon with instructions for setting up this process. Athene will still administer your pension.
Why are pension obligations transferred?
Transferring some or all financial obligations to vested pension plan participants is a regular occurrence among corporate pension systems. It can provide greater security to participants while lowering costs, administrative duties and financial risks for companies.
Why would AT&T make this change now?
When interest rates increase, companies may choose to transfer pension assets since liabilities for plans shrink. In turn, this generally increases the plan's funding level, which needs to be high to transfer obligations.
Is your pension secure?
We know changes made to your pension can be concerning. In this case, it's important to remember that a pension transfer does not indicate the health of a company's plan. Again, a plan has to be highly funded for a transfer to even occur.
For AT&T retirees impacted by this transfer, you may be wondering about the security of your pension with Athene. By all accounts, Athene is a highly-rated insurance company that specializes in managing the financial risks associated with annuity payments.
Plus, insurance companies, like Athene, are heavily regulated to protect your interests. That means you've got protection from a state guaranty association with coverage determined by where you live. State guaranty associations act like insurance for insurance companies. For more information, visit the National Organization of Life & Health Insurance Guaranty Associations.
Further, the government implemented rules regarding the criteria that plan sponsors should consider when selecting an annuity provider. As a result, since they were issued in 1995, no pension transfer retiree or beneficiary has had their benefits cut. Meanwhile, many pensions managed by companies, such as United and SEARS, have become distressed, leading to benefit reductions.
Want more information about AT&T's retirement benefits? Visit our AT&T Retirement University for helpful articles to help you plan for retirement.
The bottom line
If an AT&T transfer of pension liabilities impacts you, you likely have nothing to worry about. You will receive your pension payments as usual, just from a new provider.
And, if you're an AT&T employee who is not impacted but is starting to plan for retirement, now may be an excellent time to meet with an AT&T-experienced financial adviser. An adviser can help estimate your pension amount, provide an AT&T 401(k) review and create a personalized retirement plan. Schedule a free financial consultation today!
Learn more about your AT&T pension by downloading our free ebook: The AT&T Employee's Guide to Retirement. Find more helpful tips to help you build a comfortable retirement by downloading your free copy right now:

Ian Smith is a financial adviser committed to helping individuals and families feel confident about their financial well-being. Taking a holistic approach, he educates and guides clients on all of life's financial decisions involving investments, retirement, taxes, insurance, estate planning and more.