What the AT&T Dividend Cut Means for Employees
June 23rd, 2021 | 2 min. read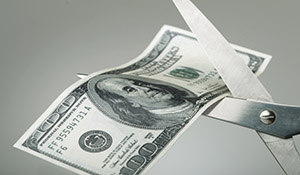 In addition to spinning off WarnerMedia, AT&T recently announced that it was reducing its dividend. This negatively impacts the telecom giant's shareholders, many of whom are AT&T employees.
A dividend is the distribution of some of a company's earnings to shareholders, typically in the form of cash. Why this is a concern for AT&T employees is because the AT&T 401(k) company match is automatically invested in the AT&T Shares fund, which is 100% AT&T stock.
So, employees who participate in AT&T's 401(k) plan are shareholders and recipients of the AT&T dividend.
How big is the AT&T dividend cut?
Reports indicate that AT&T will cut its dividend nearly in half, from a 6.5% yield to around 3-4% by sometime in 2022.
As an AT&T employee, what does that exactly mean for you?
Founded by three former Bell executives, Advance Capital Management have helped AT&T employees retire comfortably for more than 30 years. In this short video, Advance Capital financial adviser Ian Smith answers the question with professional insights on the implications of the AT&T dividend policy change:
What should employees do with their AT&T stock?
The AT&T dividend cut is just one more reason why we generally recommend employees to sell their AT&T stock.
Having too much of your 401(k) savings invested in AT&T stock is a big risk. After all, you don't want most of your financial life to be dependent on the performance of one company. That includes your current income and retirement income from the AT&T pension and AT&T 401(k) plan.
Further, a single stock is riskier and more volatile than a mutual fund or the broader stock market. And that can mean lower investment returns. Just look at the recent performance of AT&T stock compared to the stock market over 3- to 20-year periods:

Morningstar: 5/31/21
As an AT&T employee, your 401(k) should be properly diversified among a variety of investments, including stock and bond funds. It's the investor's way of not putting all your eggs in one basket. Diversification can reduce your investment risk, provide steadier returns and increase your opportunities for earnings.
If you are unsure how well your AT&T 401(k) is invested, contact an Advance Capital financial adviser for a free 401(k) review.
And be sure to learn more about AT&T's retirement benefits by downloading our go-to retirement guide: The AT&T Employee's Guide to Retirement.