Big AT&T Retirement Benefit Changes for Management Employees
January 13th, 2021 | 2 min. read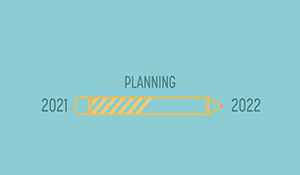 Major changes are coming to AT&T's retirement benefits for management employees.
In mid-December, AT&T sent an email to many management employees announcing an adjustment to the way future pension credits are calculated, along with the elimination of retirement health insurance and a reduction in retiree life insurance.
These changes impact anyone who retires after December 31, 2021.
So, what does this all mean for you? Let's take a look.
AT&T Pension Calculation Change
First and foremost, changes to your pension. Essentially, the way your pension benefit is calculated will change – and not in a good way.
Your vested pension benefit is not going away, but pension accruals are being reduced. For those in AT&T's Legacy Management Program, both the annual basic and supplemental pay credits will be lower. For those in AT&T's Nonbargained Program, the percentages applied to the career average compensation and Pension Band Minimum formulas are getting cut.
Keep in mind, these changes only apply to future pension accruals starting January 1, 2022. Pension benefits earned and accrued prior to this change are not impacted.
What this all means in simple terms is that management employees who retire in 2022 or later can expect a lower pension than they would have received under current calculation formulas.
If you want to see exactly how your pension will be impacted, Fidelity will be updating its estimator tool February 19.
AT&T Pre-Medicare Subsidy Eliminated
The other major benefit change is the pre-Medicare (before age 65) medical and dental subsidy will be eliminated for those who retire on January 1, 2022, or later.
What this means is that AT&T will not pay for a portion of your monthly premium for medical and dental benefits in retirement. However, eligible retirees and dependents will continue to have the ability to enroll in the AT&T group medical and dental programs at the full cost of coverage.
Essentially, you could be paying much more in health coverage costs until you qualify for Medicare at age 65.
Therefore, AT&T management employees who retire in 2022 or later and are not Medicare-eligible may need to look elsewhere for health insurance coverage. Among those options include joining your spouse's plan, COBRA or shopping around on the ACA healthcare exchange.
AT&T RETIREE HEALTH INSURANCE
AT&T is reducing the amount of life insurance available for retirees. Currently, AT&T retirees receive 50-100% of their final years salary as life insurance, depending on their age. Beginning January 1, 2022, the amount of retiree life insurance will be capped at a flat $15,000.
What AT&T MANAGERS should do
These changes greatly impact management employees who have been planning to retire in the next year or next few years.
If that includes you, it may make sense to consider retiring in 2021 to ensure you can take advantage of the higher pension calculation and receive the pre-Medicare health subsidy.
We know, that is a big decision. With a 30+ year history of working with people like you, our goal is to help you understand how these changes impact your situation.
That's why, to help you better understand your options, we are hosting a live webinar on Friday, January 22 at noon EST.
Should You Retire in 2021? How AT&T Benefit Changes Impact Managers

We'll talk in more detail about what these changes mean, what to know about your pension and health coverage options – and much more.
Please register. Bring your questions. And tell your co-workers!
Of course, since there is more to consider for retirement than just your AT&T pension, you may benefit from working with a financial adviser right away to reevaluate your retirement plan.