Why Our History Working with AT&T Employees Matters
April 26th, 2018 | 3 min. read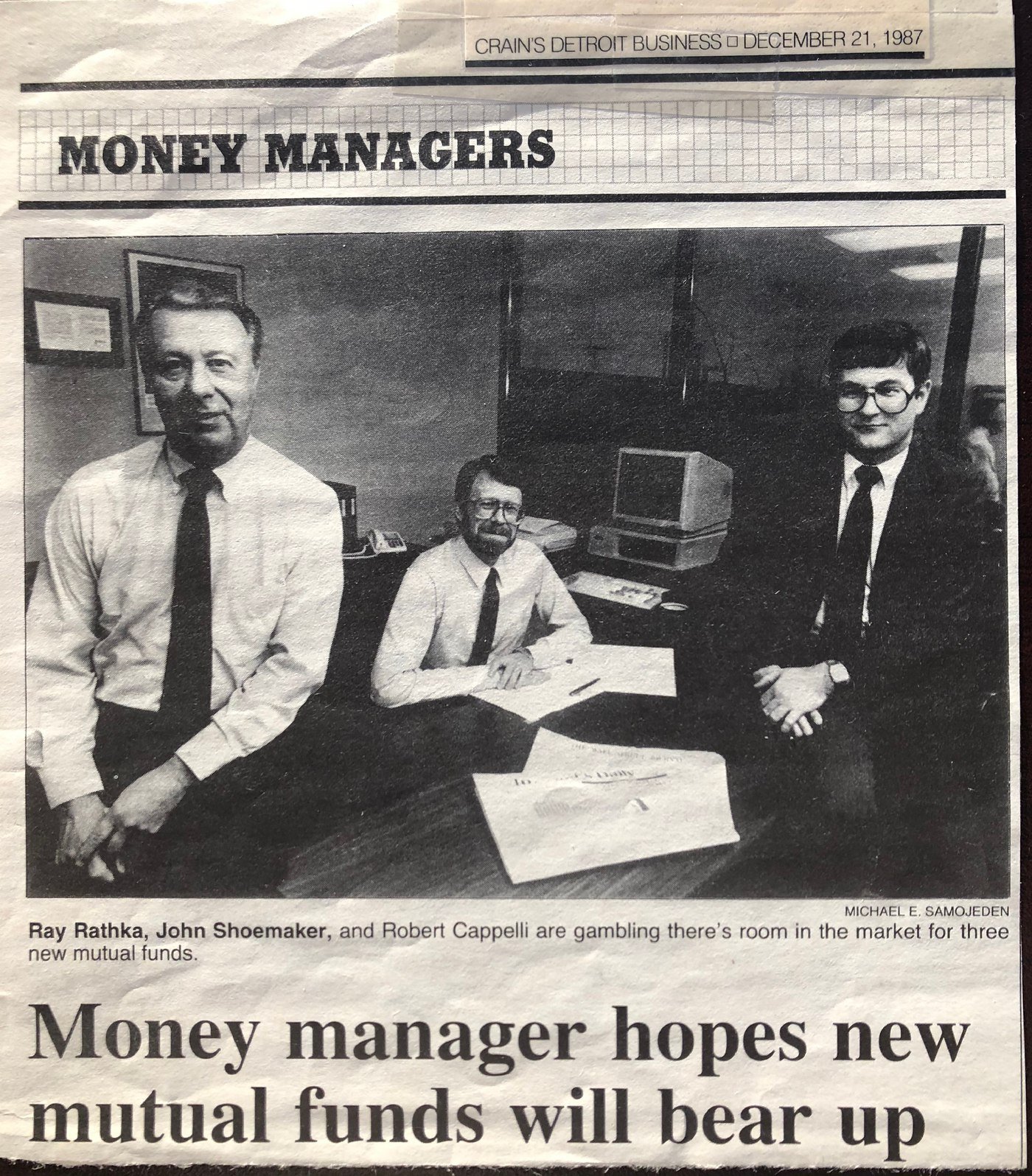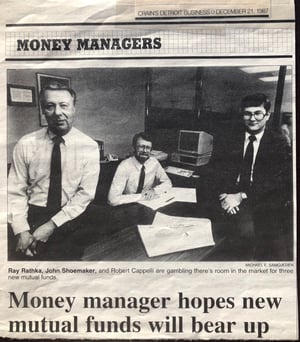 A frequently asked question we get is: What's your connection (no pun intended) to AT&T?
This comes from both people employed by the telecommunications company and those who are not. The answer though matters to all our clients and friends.
That's because our core principles – building trusting relationships, putting clients first, taking a low-cost investment approach, et al. – come from our history with AT&T. And, we think those long-standing principles are what separates us from other advisers.
Our AT&T history
We were founded by three former Michigan Bell executives: Ray Rathka, John Shoemaker and Bob Cappelli. (Bell eventually became AT&T.) While working on the company's pension fund, they found that many of their colleagues needed help navigating their retirement benefits and managing their retirement savings.
So, in 1986, they decided to do something to help. They resigned from their jobs, set up a small, shared office in Southfield, Michigan, and opened Advance Capital Management. Their vision was not only to help their friends and former colleagues of Michigan Bell, but also to build a financial-advisory firm that always puts the client above the bottom line.
From the start our guiding principle for working with clients was: Care for people and their needs in the same way you would a family member or close friend.
It's why, when meeting people for the first time, our advisers spend a lot of time asking questions. It's important to us to understand someone's needs, hopes and challenges. It's what it takes to build a trusting relationship. As a registered investment advisor, we are a fiduciary, which means we are legally obligated to serve each client's best interest, at all times. But, it was our philosophy on day one and it has never changed.
One thing that has changed is the finance industry. It was vastly different in our early days, when investment options were much more limited for investors.
Our trio of founders thought many of the investment fund options available at the time were too expensive and had poor results. They didn't want to guide people that trusted them into costly, inefficient investments.
Again, they decided to do something to help. In 1987, Advance Capital released its own family of mutual funds with the purpose of trying to provide a better investing experience for clients.
Investing with the client in mind is a core principle of our conflict-free investment process: provide objective investment advice and find the most appropriate investments to help meet a client's specific financial goals.
Today we have a dedicated in-house investment team that actively searches among tens of thousands of investments for those they feel will best serve our clients. We think offering financial planning and investment management services under one roof is greatly beneficial to people. It gives you the convenience of not having to translate the opinions of separate financial advisers and planners.
It's also a matter of cost. We believe in taking a low-cost approach to building wealth. From our start with AT&T employees, we knew personally the hard work that went into each dollar saved for retirement. Therefore, our goal has been to provide more for less, so clients have more of their hard-earned money working for them.
Since our founding, we've helped thousands of AT&T employees with all aspects of their financial lives. From managing their 401(k) plan and choosing their pension payout to saving for their children's education and claiming Social Security.
Our origin has given us a unique perspective of AT&T's retirement benefits. We've studied them inside and out. We know how much they've changed over the years, and we continue to stay abreast of any new developments. Many of our current clients are former AT&T or phone company employees and we remain committed to helping them achieve a comfortable retirement.
Perhaps more important, our history with AT&T matters because it is the origin of the core principles that shape how we serve all our clients. Sure, we could have simply chosen these principles regardless of how we were founded. But, then we would have just been adopting them. This way, they are genuinely who we are.
If you want to learn more about how we work with AT&T employees and retirees, download our free ebook: THE AT&T EMPLOYEE'S GUIDE TO RETIREMENT. (click the button below)