3 Keys to Keeping Your Financial Identity Secure
October 10th, 2019 | 2 min. read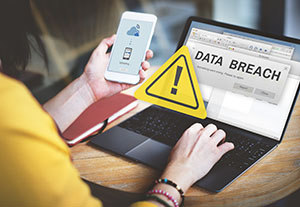 In a world of major data breaches, where millions of people have their personal data compromised, it is more crucial than ever to make security a part of your financial planning process.
October is National Cybersecurity Awareness Month, as designated by the United States Department of Homeland Security, which makes it a good time to think about what you're doing to keep your financial identity secure.
Scammers are out to get anyone and everyone. A brief from the Center for Victim Research says 7-10% of the U.S. population are victims of identity fraud each year.
However, older adults in particular are most at risk of identity theft and scams. They generally have more assets and are more vulnerable -- living alone, more trusting, less tech savvy or suffering from mental decline – than the rest of the population. According to the Senate Special Committee on Aging, older Americans are scammed out of almost $3 billion a year.
The fact is we cannot expect every company, institution or service we use to keep us fully secure. It is incumbent on each of us to exercise some personal responsibility when it comes to protecting our financial identity. The good news is that we can do so by taking the following simple steps.
Prevention
Prevention is the best defense against scammers. Keep them from accessing your private information by taking these preventive measures:
Create secure passwords for your online accounts. Cybersecurity experts recommend creating passwords of 8 characters or more. Strong password combinations should include a variety of capital and lowercase letters, numbers and symbols. Better yet, use a password manager to create and securely save every password in a single location.
Store your sensitive financial documents in a safe place or an online vault. And, when you're ready to dispose of your printed documents, shred them.
Exercise extreme caution with random and unrecognized calls, emails, texts, mail and social media messages. Do not react to any immediate requests for personal information or offers that seem too good to be true. Instead, try to verify the identity of the sender or caller with any contact information provided. Even if a message appears to come from a legitimate source, the sender may be the victim of hackers.
Access personal and financial information only on secure networks. Public Wi-Fi networks, like those in coffee shops and hotels, can be easy targets for hackers to monitor your computer. When using those networks, avoid accessing any sensitive information.
Safeguard your phone. If you often access your accounts through a mobile device, download security software, which is not typically provided by wireless carriers.
Monitoring
There's no time to be passive when it comes to your identity. These steps will help you monitor your accounts and transactions regularly to catch any suspicious activity:
Review your bank and credit accounts frequently to make sure each transaction and balance is legitimate and accurate.
At least once a year, check your credit reports from each bureau to verify the accounts opened in your name are valid.
Sign up for security alerts (if not automatically provided) from your bank and credit card companies so that you know immediately if anyone attempts to make an unauthorized purchase or withdrawal.
Response
Here are ways to protect yourself if fraudulent activity is detected:
Notify all your financial institutions and the credit bureaus as soon as possible. You may also need to file a police report.
Work with your financial institutions to close any impacted accounts and set up new ones. Be sure to also create new usernames and passwords.
Consider freezing your credit, which restricts access to your credit report. When you freeze your credit, you or anyone pretending to be you, will be required to unfreeze your account by providing a PIN given from each credit bureau.
Enroll in credit monitoring services or fraud alerts to be notified when anyone attempts to access credit reports, open accounts or make transactions with your information.
THE Bottom Line
New scams and victims are created daily. So, please do not procrastinate in protecting yourself and your money, because you know the scammers will not.