AT&T Health Reimbursement Account Change for Employees
February 26th, 2020 | 1 min. read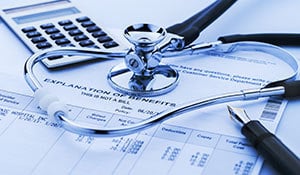 One of the most important things to plan for in retirement is healthcare. Essentially, how are you going to pay for medical costs that will only rise as you grow older?
Many AT&T employees were recently notified that their healthcare benefits will change for those who are Medicare eligible at age 65. This could, therefore, impact your retirement planning options.
Currently, upon reaching Medicare age, retirees receive an AT&T Health Reimbursement Account (HRA) funded each year with $2,700 and $1,500 for their spouses in a separate account. These funds can be used for premiums, deductibles, co-pays and other healthcare expenses.
This benefit will remain unchanged for anyone who currently receives it or who retires by December 31, 2020. However, individuals who retire on or after January 1, 2021, will no longer qualify for this benefit once they are eligible for Medicare. (For those who retire before age 65, it will not affect your pre-Medicare retiree healthcare.)
If you consider retiring in the next few years, this change could affect your ideal retirement date.
To help you fully understand what the AT&T Health Reimbursement Account change means for you, let one of Advance Capital's financial advisers guide you through it in this short video:
Healthcare costs can vary by individual and are difficult to predict, which is why it's important to have a plan. A 65-year-old couple retiring today can expect to spend $285,000 in healthcare and medical expenses throughout retirement, according to Fidelity. This does not include long-term care.
Even if your expected retirement date is many years away, this is something we can plan for together. Advance Capital's 30-year history of working with AT&T employees like you gives us a unique perspective of AT&T's retirement benefits.
We would be glad to speak to you about how this change may impact you personally and provide a free, no-obligation review of your situation.
HAVE QUESTIONS? JOIN AN AT&T RETIREMENT SEMINAR

Advance Capital Management is hosting in-person events to help AT&T employees determine their preferred retirement dates. Please join us for a complimentary dinner and open discussion with your local AT&T-experienced financial advisers. Multiple dates and locations are available. We will also host an online webinar and Q&A for those who prefer to attend virtually.