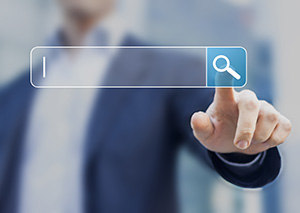 With a 30+-year history of helping AT&T employees, we consider ourselves experts on all things related to AT&T's retirement benefits. We even wrote the book on it! Every week, people from across the country contact us with questions about retiring from the company.
Sometimes, however, we're unable to fully assist those looking for specific personal information that we can't access. For example, former employees who worked briefly at AT&T many years ago and want to know if they're eligible for a pension. Or, a deceased employee's child or spouse searching for their loved one's benefit information.
What we can do is send people in the right direction. If you need personal AT&T pension or benefit information, here are the places to find it.
Where to find AT&T pension information
Fidelity administers the AT&T pension and 401(k). They can provide employees with pension estimates, 401(k) balances and more. Employees can also change their beneficiaries on either plan through Fidelity.
Contact information:
Fidelity Pension & 401(k) Service Center
800-416-2363
netbenefits.fidelity.com
Where to find AT&T benefit information
AT&T Access is home to all employee and retiree benefit information, including life insurance, health insurance and more. For family members of deceased employees/retirees, this should be their first contact; here, they can get assigned with a case worker.
Contact information:
AT&T Access
877-722-0020
access.att.com
Of course, for anyone who has additional retirement questions outside of AT&T (Social Security, IRA rollovers, etc.), we're here to help. For a free consultation, you can request to speak with a financial adviser here.
You can learn more about navigating AT&T's retirement benefits by downloading our free ebook: The AT&T Employee's Guide to Retirement.