Are You Ready to Retire from AT&T? Here's How to Find Out.
May 30th, 2018 | 5 min. read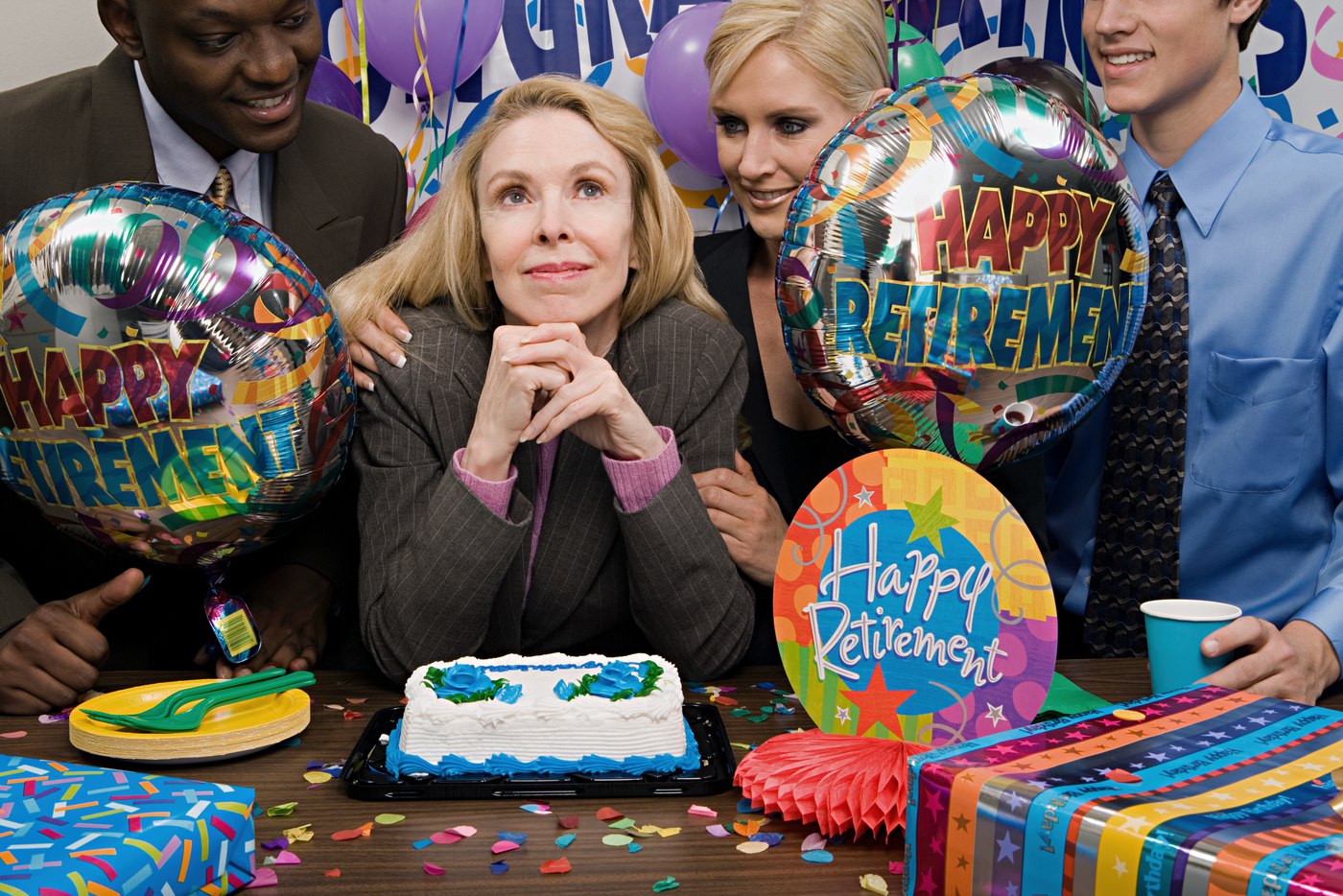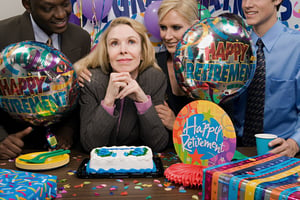 The last few years before you retire from AT&T can be the most exciting yet scariest time of your life. You may have strong feelings of anticipation but also fear of what the future may hold. One minute you're thinking, I can't wait!, and the next you're wondering, Am I ready?
Conflicting emotions are normal for those nearing retirement. But, with the right retirement planning steps, you can feel more prepared and excited about what comes next.
Once you check off all these steps on your retirement planning to-do list, you'll know you're ready to retire from AT&T – and to live life on your terms.
(Download our e-book: Your Money in Your 50s: A Retirement Planning Guide for Procrastinators and Avid Savers)
Choose between a monthly annuity and lump-sum AT&T pension payout
The AT&T pension plan lets you choose between different payout options. A monthly annuity gives you a consistent monthly paycheck for the rest of your life. With a lump-sum payout, you get all or a portion (only available to managers) of your pension once you retire. You may then roll over your lump sum into an IRA and invest it however you want.
There are pros and cons to each payout option. For example, the monthly pension provides income for life, but without a cost-of-living increase, so your buying power will decline over time. Meanwhile, you have greater flexibility with a lump-sum payout, both in how you use it and how you can pass it on, but that freedom comes with market risk. Deciding which one is most appropriate for you depends on your specific needs and other retirement income sources.
(Read our blog: Understanding Your AT&T Pension for Retirement)
Decide when to file for Social Security
The earliest you can file for Social Security is age 62, though you'll receive a reduced benefit. Alternatively, you can maximize your benefit (approximately 75% greater than the early benefit at age 62) by waiting until age 70 to file.
While some financial articles encourage everyone to delay and maximize their benefits, the truth is that there is not one right answer. The right age for you to file depends on several factors, ranging from your health, the size of your retirement savings, what other income sources you have, and your marital status. The goal should be to maximize your total income, not just one income source.
(Watch our video: When to File for Social Security)
Adjust your investments
As you near retirement, you should gradually reduce risk in your AT&T 401(k) and other retirement accounts. That means moving more of your accumulated savings to lower-risk investments, such as bonds. And, that includes selling any AT&T stock in your account and investing in mutual funds. By owning a wider array of investments, you can reduce your overall risk but also increase the chances of growing your money.
Now is also the time to decide where you'll keep your retirement savings. For example, you may want to roll over funds from your AT&T 401(k) account to an IRA. There are many benefits to a 401(k) rollover, including: greater investment choices, withdrawal flexibility, more withholding options and professional management by an adviser of your choosing.
(Read our blog: Navigating the AT&T 401(k) Plan)
Understand your health care coverage options
Once you turn age 65, you are eligible for Medicare, which affects your AT&T benefits. That's because you must transition out of AT&T's retiree health care plan and into Medicare.
You may continue to receive health care benefits from AT&T, but you and your Medicare-eligible dependents are required to enroll in Medicare Part A (hospital benefits) and Part B (doctor benefits). It's important to know that these two parts don't cover all health care benefits for individuals, so you should explore supplemental coverage options.
Around this time, you will also receive information from Aon Hewitt, AT&T's health care benefits service provider for Medicare-eligible retirees. Through Aon, you will select a plan that provides supplemental insurance to fill in gaps in your Medicare coverage.
Currently, upon reaching Medicare age, AT&T retirees receive a Health Reimbursement Account (HRA) funded each year with $2,700 while spouses receive $1,500 a year in a separate account. These funds can be used for premiums, deductibles, co-pays and other healthcare expenses. This benefit will remain unchanged for anyone who currently receives it or who retires by December 31, 2020. However, individuals who retire on or after Jan. 1, 2021, will no longer qualify for this benefit once they are eligible for Medicare.
(Read our blog: How Your AT&T Benefits Change with Medicare Eligibility)
Consider your long-term care options
You may never need any form of long-term care, but you'll be better off if you prepare for it. That's because long-term care is very expensive, and Medicare doesn't cover it. Consider that the national median annual cost of a semi-private room in a nursing home is $85,775, according to the Genworth Cost of Care Survey.
Essentially, you can rely on friends and family for care, use your personal savings, buy a long-term care insurance or hybrid life insurance policy, or access the Medicaid program. What makes sense for you is determined by several personal factors, such as your family health history, current health, age, and level of wealth.
(Read our white paper: Options for Funding Long-Term Care Expenses)
Evaluate your life insurance needs
As you age and your financial obligations decrease, you may want to reduce your life insurance coverage. That way, you can avoid wasting valuable retirement dollars on coverage you don't need.
While employed by AT&T, you may be eligible for two life insurance benefits: basic life insurance (coverage that is provided to you and paid for by AT&T) and supplemental life insurance (an option to purchase additional life insurance beyond basic coverage).
For most employees, basic life insurance is equal to one year of compensation. If you meet the Modified Rule of 75, you are eligible for a basic life insurance benefit after retirement. As a retiree, the amount of your benefit depends on your age, employment classification and compensation.
If you need additional coverage, you may purchase supplemental life insurance. The supplemental life insurance plan is also available to some retirees. Buying supplemental insurance through AT&T's group plan is a cost-effective way to get access to additional coverage. The cost and amount of coverage you are eligible for varies based on your employment classification, compensation and years of service, among other factors. In retirement, your age will also affect your cost and eligibility.
(Read our blog: Choosing the Right AT&T Benefits When Nearing Retirement)
Determine where you want to live
Whether you stay in your family home, downsize or relocate to your favorite vacation getaway, your home will play a key role in retirement. Housing is the biggest expense for retirees, according to the Employee Benefits Research Institute. It takes up the same share of your overall expenses before and after retirement.
"Downsizing" to a smaller home, condo or townhome can help reduce your expenses and make life more manageable. If you've paid off your mortgage though, your home can be a valuable retirement asset, either as a source of income or for your estate goals.
(Read our blog: Housing Considerations for Where to Live in Retirement)
Decide what you want to do in retirement
Retirement gives you both the freedom and the burden of time. It's not enough to have dreams of traveling. You also must decide what to do on a day-to-day basis.
For many people, their careers are far removed from their passions. Therefore, retirement becomes the opportunity to pursue one's passions. That could be anything from learning a new hobby to starting a business.
Another option is volunteer work. Spending time giving back has been shown to provide several benefits to retirees. An Age Wave/Merrill Lynch study found that retirees who donate money or volunteer: feel a stronger sense of purpose (59% to 43%) and self-esteem (57% to 51%), and are happier (66% to 52%) and healthier (50% to 43%).
(Read our blog: Questions to Help You Start Planning for Retirement)
Put it all together in a financial plan
An HSBC study of worldwide retirement saving habits discovered that people with some kind of financial plan have more than three times as much in their nest egg than those with no plan at all. A written financial plan can provide an accurate retirement savings goal and all the steps you need to take to feel ready and confident in retirement.
You can learn more by downloading our "go-to guide" on AT&T retirement topics: The AT&T Employee's Guide to Retirement. (CLICK THE BUTTON BELOW.) This interactive guide covers all AT&T benefits, with the goal of helping you make more informed retirement planning decisions.